JDV Music offers custom audio design and recording using state of the art tools and techniques. Specializing in music production for TV and radio broadcast, we also provide recording services, audio design, consultation and installation for individual projects, either in house or on location.
Our gear list includes ProTools recording hardware and software based around a Control24 mixing surface as well as the portability of the Digidesign 003R+ for remote recording. In addition to a variety of hardware and software based synths and samplers, we have a large collection of mics and outboard equipment to create high quality recordings and sonic beds to meet your music needs.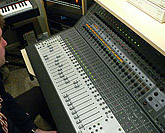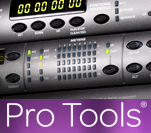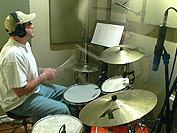 Our extensive client list includes the following companies. Samples of our work are listed on the left. Contact us for more information or a copy of our reel.